The other day when I went out to catch Melody - something came over me and made me ignore my sensible thinking. So helmet-less (I know I know, I do normally wear a helmet this was just a spur of the moment decision) I decided to jump on my not-long-broken-in pony and see how she would react to bareback and bridle-less riding.

The aim has always been to turn her into a top mounted games pony so all the training I've done with her has been really light on the reins - mostly neck reining if I can and doing most of the aids with my seat/legs.

So when I rode Melody bareback and bridle-less she responded pretty well. She knew the stopping and turning right from the start although the turning part will need a little work. It was only at a walk but she was very attentive and didn't freak out. So proud of her!

Proof: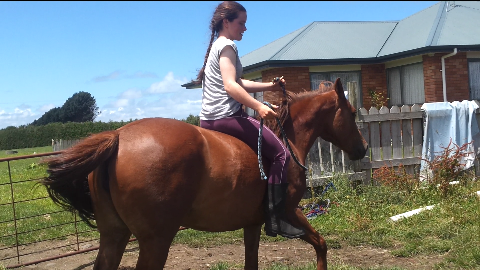 Turning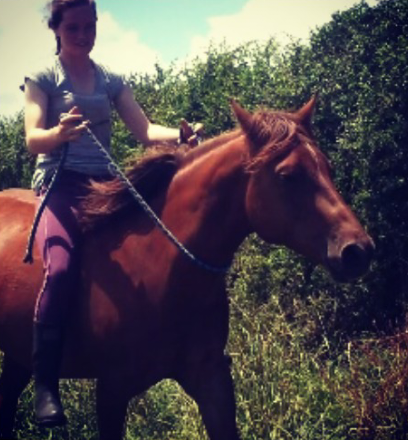 Testing the breaks - they work!!